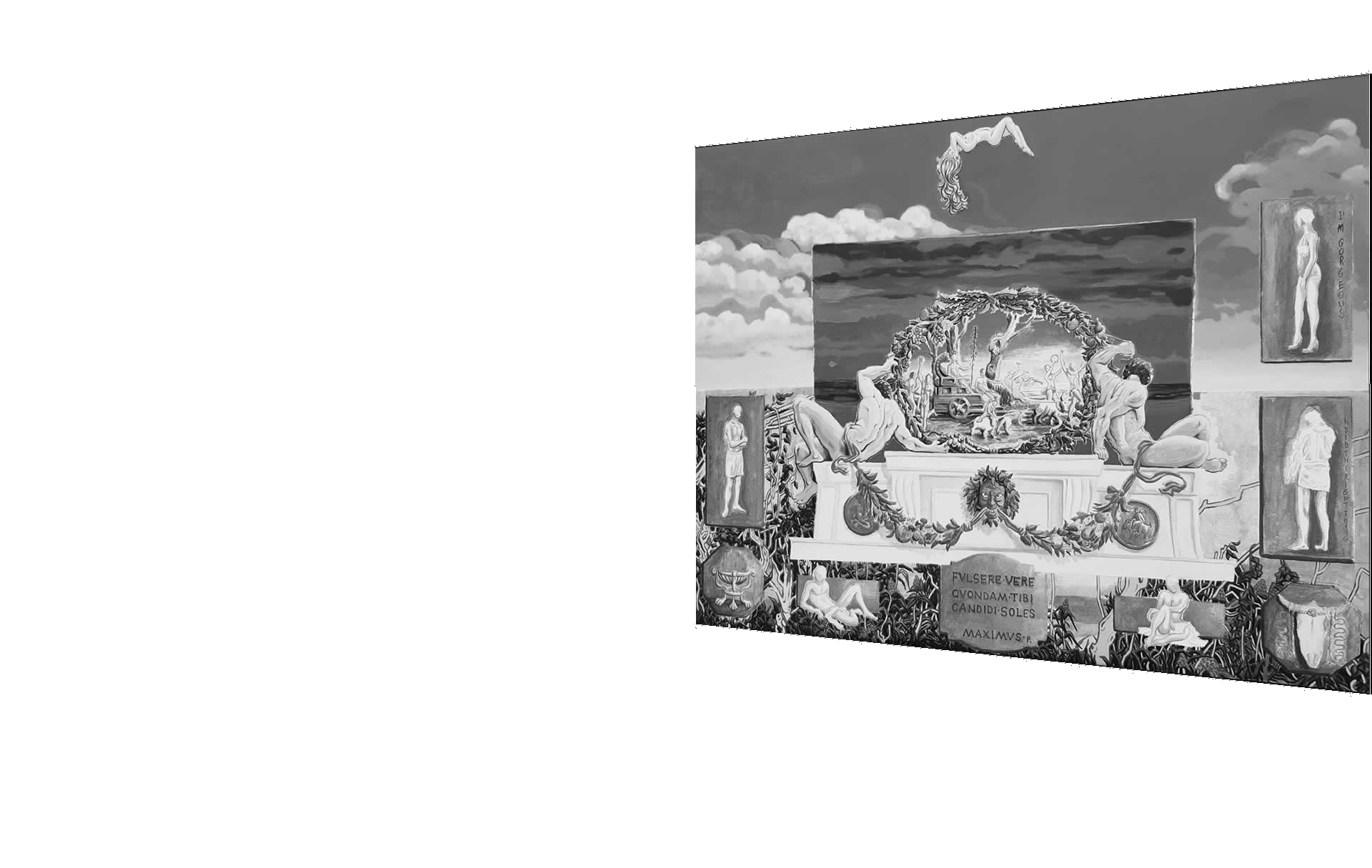 Max Martelli
Art Historian and Artist
Graduated with first-class honours in Art and Humanities at the University of Bologna. His academic background is focused on Ancient, Medieval and Modern Art History, Archaeology and Classical Literature.
He collaborates with Italian and foreign companies, cultural associations, institutes, schools and museums, planning and carrying out art events, conferences, lectures, researches, scientific texts, documentaries and art exhibitions, aimed to discover and promote art and culture.
Teaching for: University of Bologna, Primo Levi University, AHI Alumni (USA), Educational Centers.

Since 1998
---
He collaborates with magazines and periodicals in the historical and artistic field.
---

Since 2011
---
He created the "Art Path", compelling narrations about art and artistis, that he performs at the theatre or in other historically relevant sites.
Author and Tv host of television programs about art and archaeology. WATCH HIS TV PROGRAM AT
In collaboration with art galleries and museums he creates and develops prestigious art exhibitions.
---

In 2019
---
Confesercenti (Association of Italian Tourism & Trade Companies) awarded him with the "Innovative Activity Award" for his ability to spread historical and artistic contents with a very unconventional approach, even in unexpected places like hotels and restaurants, so far not affected by this type of issues, reaching the general audience.
---

In 2022
---
In collaboration with Dozza Calling S.r.l., promote by Confesercenti Bologna and financed by Bologna Chamber of Commerce, he created the "Art Dinner" shows, a series of live narrations about Art and artists that he performed in the best restaurants in Bologna.
Max Martelli is also an esteemed author of poetry. His first collection of poems, titled Tide (1999), was reviewed by some of the leading professors of italian literature.
As a painter and designer, he received several awards over the years.